Call 800-481-6320 to speak with an alcohol or drug abuse counselor.
Who Answers?
How Alcohol Rehab Centers Help Treat Addiction
We know how important it is for you to get the help that you need and when you do make the decision to seek help for alcohol addiction, we can help you find alcohol rehab centers that are ready to start treating your addiction in the most effective way. However, you may be wondering how an alcohol rehab center is really going to help you get well and if that's the case, consider this:
Those who seek the help of a qualified alcohol rehabilitation program are as much as 80% more likely to recover from alcoholism than those who do not, AND alcohol rehab can also help to heal underlying problems or health conditions that could be at the root cause of the addiction which means there will be less risk of relapse if you get the right help up-front.
Here's a look at what an alcohol rehab center can do for you: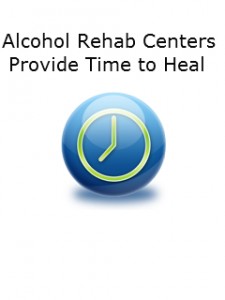 Alcohol rehab centers provide patients with the time that they need to heal from the physical and psychological effects of the addiction. Recommendations suggest that those who are addicted to alcohol or other substances attend treatment for a period of at least 90 days in order to achieve the greatest possible chance of recovery. For some, a longer duration of treatment will be required in order to ensure complete elimination of all physical and psychological dependence on alcohol and to arm the patient with the tools they need to say no to alcohol in the future.
Various methods of counseling and support are offered during alcohol rehab to provide patients with a foundation for recovery. The goal here is to help patients learn how to recognize triggers, avoid them whenever possible and when they cannot avoid the triggers, learn how to adapt and say no. Counseling is offered in both an individual and group setting utilizing many types of therapy including CBT and other behavioral techniques.
Alcohol rehab centers help patients to learn how to eliminate or avoid stress. There are many methods used in treatment to accomplish this including exercise, nutrition, therapy and counseling. The overall goal is to help the patient learn how to recognize a situation that is potentially dangerous to their recovery and either, a) avoid the situation all together or b) have the strength to overcome the situation without turning to alcohol.
Alcohol rehab centers provide patients with medical care that ensures they have a safe and effective alcohol detoxification process. Because the process of detoxifying from alcohol and eliminating physical dependence can take days, weeks or months to complete depending on the severity of the addiction, the level of alcohol abuse by the user and certain health and lifestyle factors, some alcohol rehabilitation programs now recommend that patients seek detox as a separate (but very necessary) component of alcohol addiction treatment. Many residential rehab facilities do provide medical detox which includes the use of certain medications such as naltrexone or buprenorphine to assist in the elimination of cravings that can hinder the recovery process.
During the very difficult process of recovery from alcohol addiction, rehab centers provide patients with security and monitoring that ensures their best possible chance of getting well. Most alcohol rehab centers are securely monitored to prevent anyone from bringing alcohol into the facility and to prevent any dangers or hazards to those who are in treatment. Drug and alcohol use in these programs is strictly prohibited to ensure the safety and recovery of the patient. Random drug or alcohol screening may be used to ensure that all patients adhere to the policy of the facility.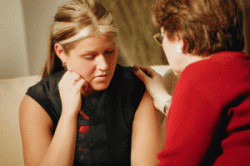 Alcohol rehab centers provide family counseling to assist in the healing process for the entire family. Everyone in the family system is affected negatively by alcohol addiction and in many cases, without the entire family taking part in counseling, there is still a huge risk of the alcoholic relapsing simply because he or she does not have the support necessary at home. Family members who are negatively affected by alcohol addiction may not understand why an addict cares more about alcohol than about their children or their spouse but counseling can help make this more understandable. Alcohol rehab centers recognize the need to provide patients with access to the tools necessary to heal their entire family system in order to have the most support when they leave treatment and have to continue their recovery on their own will. Many different options are available for family counseling and therapy to assist in the healing of the home support system.
What to Expect
So, what can you expect if you decide to seek the treatment of an alcohol rehab center today? While there are many common misconceptions about alcohol rehab centers such as the need to hit rock bottom before treatment will work or the need to attend Alcoholics Anonymous meetings in order to recover from alcoholism, these misconceptions only hinder your recovery efforts. Also, you don't need to have an "expect the unexpected" attitude in order to enter a rehabilitation program that will provide effective results. Here's what you can expect to find in most alcohol rehab centers:
A setting that is made up of patient rooms, private bathrooms, common areas for living and recreation, and monitored facilities for exercise, meals & counseling sessions or group meetings
Staff members that are caring and respectful of your needs and of the needs of others who are also undergoing treatment for alcohol addiction or similar disorders
Qualified & certified staff including doctors, psychologists, psychiatrists, substance abuse counselors, nurses and orderlies or nursing aides
A strict policy banning the use of drugs or alcohol as well as a very strict policy banning the possession of such items on the premises of the facility
A stringent schedule that includes time for counseling, group therapy, individual therapy, reflection time and recreational time
Most alcohol rehab centers use a similar format in terms of the means by which treatment is provided. The first and most important step of the recovery process is detox. During alcohol detox, the patient will go through the withdrawal process to completely eliminate physical dependence on alcohol prior to receiving psychological counseling and therapy to aid in the long term recovery from this disease. For some, alcohol detox will last only a couple of days but for others the process could take weeks or even months to complete. This all depends on the severity of the addiction, the individual health of the patient and various other factors.
Following detox, all alcohol rehab centers will provide patients with counseling and therapy that is aimed at helping them to psychologically heal and recover from their addiction as well as from past physical, emotional or psychological trauma. Counseling is also offered to family members to help rebuild broken relationships and generate a positive outcome for recovery. Most of the time counseling sessions in alcohol rehab centers include the following options:
Individual counseling, one-on-one with a counselor who will address personal matters related to the addiction. These sessions are guided by a substance abuse counselor, psychologist or psychiatrist and are completely private. Nothing you say is used against you—it is all about helping you to learn what triggers your alcoholism, how to avoid these triggers and what you can do to stay sober.
Group counseling, with usually 5-10 people in a small group who will come together to discuss addiction and their recovery. Groups can be intimidating at first but there's nothing to be afraid of. Nobody is allowed to point fingers or to make accusations. The goal here is to provide patients with a place where they can interact with their peers, talk with others about their addiction and their recovery and receive peer support, build new relationships and foster long-term recovery.
Therapy including holistic therapy, behavioral therapy, cognitive therapy, & family therapy. The types of therapy that you take part in and the benefits that come from these methods of therapy are dependent upon your unique needs and other factors. You might find that you enjoy certain types of therapy over others or that one method of therapy seems to help you more than another and that's fine! It's perfectly alright to try out a few different types of therapy before finding the right fit. In fact, you will be encouraged to take part in many different opportunities so that you can find your fit in rehab.
Finding Alcohol Rehab Centers that Can Help
Addiction is a disease of destruction and dismay but you can overcome it! Alcohol rehab centers provide you with the tools that you need to get well in a volatile world where nearly every corner store sells a deadly substance. If you need help finding alcohol rehab centers that provide the type of treatment that you're looking for, call our helpline at [Phone-Number] to speak with a specialist. We have caring counselors standing by ready to assist you in finding help for yourself or a loved one.
Whether you're looking for a facility that's close to home or on a beautiful beach side cliff, in the mountains or in a small suburban town, Rehab Centers can help you find an alcohol rehabilitation program that's the right fit for your situation. Alcohol rehab centers sometimes have limited availability to provide treatment. Our referral network has worked with hundreds of centers across the country and can provide you with immediate access to the help you need to make a full recovery.
Resources: