Call 800-481-6320 to speak with an alcohol or drug abuse counselor.
Who Answers?
Free Rehab Centers in Delaware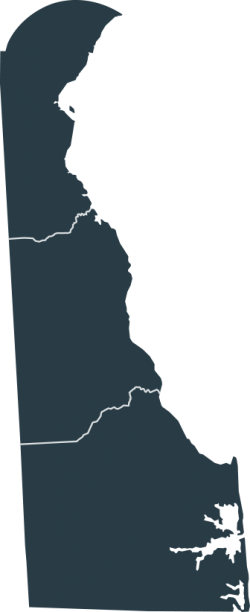 Are you looking for rehab centers in Delaware but can't figure out what type of rehabilitation program is most suitable for your unique situation? We can help you find the information you need to make an informed decision regarding your addiction treatment and we can even provide you with a free treatment referral so that all you have to do is focus on getting well and healing from your addiction.
The support and referral services provided by Rehab Centers are offered to you as a complimentary service which means you will never be charged anything for the help and guidance that we provide. The free Delaware rehab centers in our directory employ highly skilled treatment professionals who are experienced in treating all types of addictions from heroin and crack cocaine addiction to prescription medication addictions and alcoholism. With the help of Delaware rehab centers, even the most difficult addictions can be overcome and a full recovery can be made.
For more information about Delaware rehab centers or for a free referral to one of the rehabilitation programs in Delaware, call 800-481-6320

Who Answers?

to speak with a Rehab Centers specialist today.
It is estimated that nearly 60 thousand people in Delaware suffer from some type of addiction and will require the help of rehab centers, trained specialists or counselors in order to stop abusing substances. Most of the people addicted to drugs will try to stop using at some point on their own but they will likely be unsuccessful once, twice or even many times before seeking the specialized help and treatment of a qualified drug and alcohol rehabilitation program. Luckily, even those who have relapsed over and over again can find the hope, help and support that they need to make a full recovery from addiction.
The close proximity of Delaware to the Interstate 95 corridor makes the state very vulnerable to a number of different drugs and drug traffickers. Additionally, various manufactured drugs are also readily available in Delaware and as a result, thousands of people have found themselves addicted to drugs or alcohol or both. Further, many people are now suffering from a newly acquired addiction to pharmaceutical drugs such as OxyContin and need the help of Delaware treatment centers and specialized opiate rehab programs to stop using these drugs.
Delaware rehab centers offer a number of different rehabilitation programs that are geared at teaching addicts new ways to cope with the stress of addiction, any trauma that has resulted from addiction or previous trauma that may be the root cause of the addiction, and they can also provide other services such as nutritional counseling and various forms of therapy. Behavior modification is the key to recovery from addiction and Delaware treatment centers can help individuals to learn new behaviors that can help them overcome the addiction.
If you or someone you know suffers from addiction and needs help to stop abusing drugs, call 800-481-6320Who Answers? to speak with an addiction specialist immediately. Rehab centers in Delaware provide you with the necessary education and tools to make a full recovery and heal from the physical and psychological pains of addiction. You provide the commitment, free rehab centers in Delaware provide the support and specialized care throughout the addiction treatment process.
Submit a new center or provide corrections to an existing one ›