Call 800-481-6320 to speak with an alcohol or drug abuse counselor.
Who Answers?
Free Rehab Centers in Kansas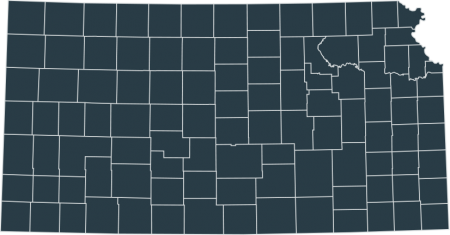 Are you seeking rehab centers in Kansas but don't know how to choose the most suitable addiction treatment for your unique situation? We can help you find and choose an effective drug or alcohol rehabilitation program for your situation so that all you have to focus on is getting well. Rehab Centers has helped thousands of people choose the best treatment programs for their situations and regain control of their lives. No matter where you live, from Dodge City to Topeka, Wichita to Garden City and all surrounding areas, there are plenty of treatment options and alcohol rehabilitation programs in Kansas that can help you.
The drug and alcohol counselors, therapists and addiction specialist employed at rehab centers in Kansas can not only provide you with the support that you need to overcome a devastating addiction, they can also help you learn new ways to cope with stress, deal with trauma and get to the root cause of your addiction. Learning how and why your addiction started is key to learning how to overcome the triggers and to heal. Rehab centers in Kansas can help with every facet of the recovery process so that you can win the fight against addiction once and for all.
For more information about free Kansas rehab centers or to learn more about the various drug and alcohol rehabilitation programs in Kansas, call 800-481-6320

Who Answers?

.
It is estimated that there are currently more than 150 thousand people suffering from addiction to drugs or alcohol in Kansas. Most of these people will try to stop using substances on their own but will relapse at least once and in many cases several times before seeking additional help. Luckily, rehab centers in Kansas can provide the necessary support, education and tools for people who suffer from addiction to finally make a full recovery and prevent future relapse.
The guidance and care provided at Kansas free rehab centers help people to overcome both the physical and psychological traumas that occur as a result of drug or alcohol addiction. They can also help with any underlying issues such as mental illness or abuse that may have happened prior to the addiction. In many situations, an individual is abused or physically harmed which results in them using drugs or alcohol as a means of coping with the psychological or physical trauma that has occurred. With the help of Kansas rehab centers, these situations and many others can be overcome and a full recovery can be made.
Inpatient treatment centers in Kansas provide the best possible chance for a successful rehabilitation from drug or alcohol addiction but they are not the only option. There are many outpatient rehab centers in Kansas, holistic rehab centers, alternative rehab centers and affordable options that can provide a range of accommodations and treatment for all types of addiction. For more information about finding Kansas rehab centers that can accommodate your unique needs or for help choosing which type of rehab is going to be the best option for you, call 800-481-6320Who Answers? to speak with an addiction specialist today. We can provide you with the resources and tools you need to make an informed choice about your addiction treatment so that you can make a full recovery.
Submit a new center or provide corrections to an existing one ›