Call 800-481-6320 to speak with an alcohol or drug abuse counselor.
Who Answers?
Free Rehab Centers in Illinois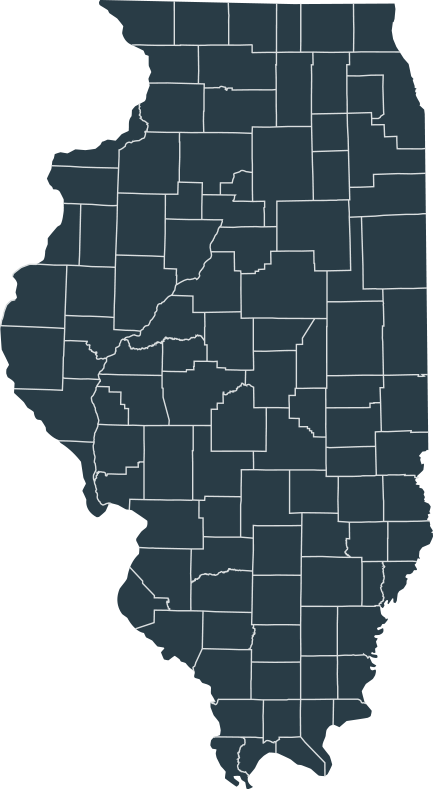 Are you seeking drug or alcohol rehabilitation programs in Illinois but don't know where to begin? We can help you find and choose the most effective rehab centers and treatment programs in Illinois. Rehab Centers provide a comprehensive list of Illinois drug and alcohol rehabilitation programs, treatment resources, and free referrals for those seeking drug and alcohol addiction treatment in the state.
Whether you live in Rockford, Springfield, Chicago or any of the surrounding areas of Illinois, there's a rehab center in your area that can help you overcome the physical and psychological strongholds of addiction and make a full recovery. Rehab centers in Illinois provide a safe and effective environment for individuals to get the help and treatment that they need for a range of addictions including heroin addiction, crack cocaine addiction, prescription medication addiction and alcohol addiction.
For more information about Illinois free rehab centers, call 800-481-6320

Who Answers?

to speak with an addiction specialist who can explain the drug and alcohol rehabilitation options in Illinois to you in further detail.
There are nearly a million people in Illinois who suffer from addiction to drugs or alcohol. Most of these people will try to stop using these substances on their own but will fail once, twice or multiple times before finally either giving up hope or seeking further help. Free Rehab centers in Illinois provide these people with the hope, help and support that they need to overcome addiction and regain control of their lives.
Inpatient rehab centers in Illinois provide around the clock care during the addiction treatment process. These facilities employ addiction specialists such as counselors, therapist, physicians and nurses that are highly educated in all facets of addiction and recovery. In many cases, the counselors who work at rehab centers in Illinois and provide treatment were once addicts themselves and have a full understanding of the struggles and the fight to overcome addiction.
Unfortunately, there is limited space in the inpatient rehab centers in Illinois and a large number of people suffering from addiction means that many people will have trouble finding an inpatient program that can accept them. For this reason, as many as 90 percent of people who suffer from addiction in Illinois seek outpatient treatment for their addiction. If you have tried to find an inpatient rehab center in Illinois that has availability and have been turned away or if you would like more information about the various inpatient rehabilitation programs in Illinois, call 800-481-6320Who Answers? to speak with a referral specialist today.
Illinois rehab centers can provide you with a better chance at making a full recovery from addiction. They can teach you new ways of having fun, coping with stress, and finding alternative avenues in life without the use of drugs or alcohol. If you or someone you know suffers from addiction, call 800-481-6320Who Answers? for help. We can provide you with a free referral to one of the many qualified rehab centers in Illinois so that all you have to do is worry about recovering.
Submit a new center or provide corrections to an existing one ›