Call 800-481-6320 to speak with an alcohol or drug abuse counselor.
Who Answers?
Pur Detox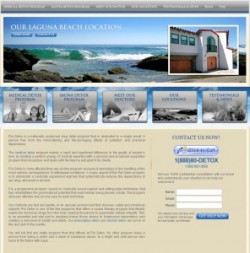 1-949-480-3440
The most complete, most comfortable detoxification program in the world.
Pür Detox is a nationally acclaimed drug detox program that is dedicated to a single result: A person free from the mind-altering and life-damaging effects of addiction and chemical dependency.  The medical detox program makes a rapid and significant difference in the quality of people's lives by creating a perfect synergy of medical expertise with a physical and emotional supportive program that recognizes and deals with the trauma and grief of its clients.