Call 800-481-6320 to speak with an alcohol or drug abuse counselor.
Who Answers?
Free Drug Rehab Centers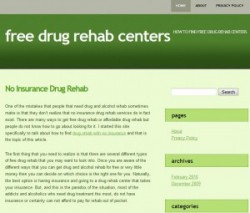 Our resource helps addicts, alcoholics and others with substance abuse problems to find drug rehabs without insurance or even, in some cases, without funds to pay. There are many free drug and alcohol rehabilitation options available for people who know where to find them.